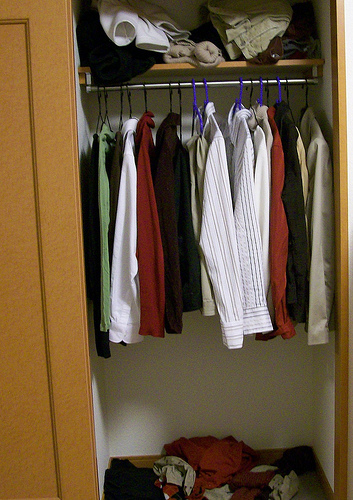 – wait, what the hell is that green shirt doing in there?
I was wearing my single blue shirt when I took this, and there are some jeans and two inexplicably green pairs of socks in the other side of the closet. (The jeans don't fit.) Otherwise, yes, I'm pretty sure the only actual color I ever wear is red.
I bought a blue fleece when I first realized this a couple weeks ago, but I can't wear it to work, so it's just kind of sitting here. Maybe it's a sign I should embrace the monomania.
Anyway – Shibata!