I sometimes suffer from compulsions to do things like brush my hair exactly a hundred strokes, or make sure all the blinds are pointing the same direction, or build simple structures out of my macaroons, or reread manga that I just read a week ago because I want to memorize the dialog and panel layouts of all my favorite scenes because I love them so very much.
At the moment, this last applies to Please Save My Earth. Do you know why I love this manga? THIS SCENE IS WHY I LOVE THIS MANGA. (No spoilers.)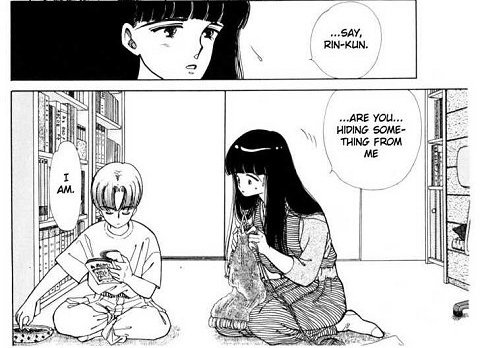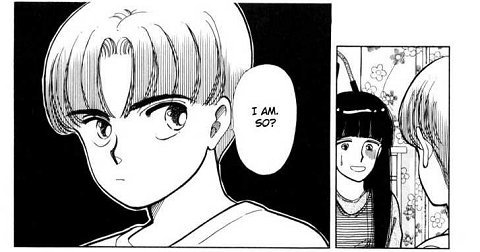 More manga characters need to answer that question with that statement.
And the whole manga is like this! I mean, it's really a pretty standard plot and the characters are really pretty standard characters, but the manga just keeps doing charming and unexpected and smart things like this! It makes me happy.