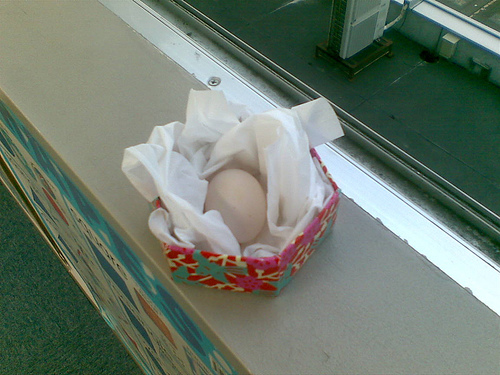 Bonze's egg! (That's my box, not the one he used. It had 100-yen-shop marbles in it.)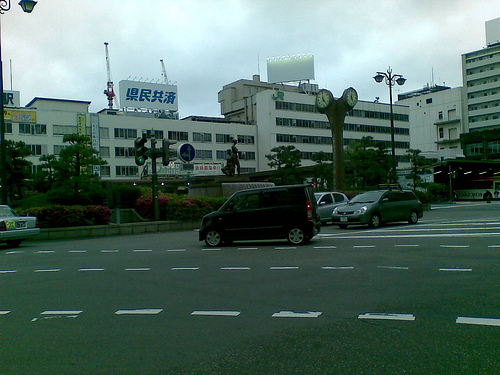 The other Niigata Station naked lady statues. You need to click and zoom in, but there's only two of them, so apparently these aren't the Three Graces. I think there's a plaque explaining them up in the greenery someplace, but I couldn't get to it without risking life and limb.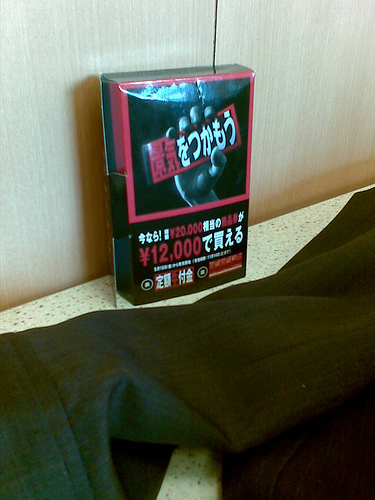 Japan's giving everyone stimulus checks of 12000 yen (about $120). McDonalds is thus apparently selling 20000 yen gift certificates for 12000. The words that the fist is holding up say something like "Catch some business!", suggesting that your purchase of this gift certificate will reinvigorate the economy, I guess?