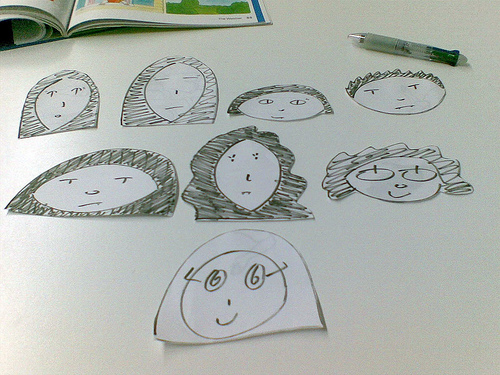 The kids' paper faces, as discussed here. Top row, left-to-right: Yuzu, Jerky Kid, Kitty, Brood-Minor. Center row: The Devil, Goody Proctor, Mee. Bottom: me.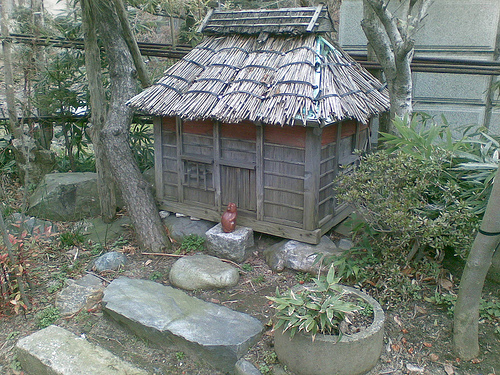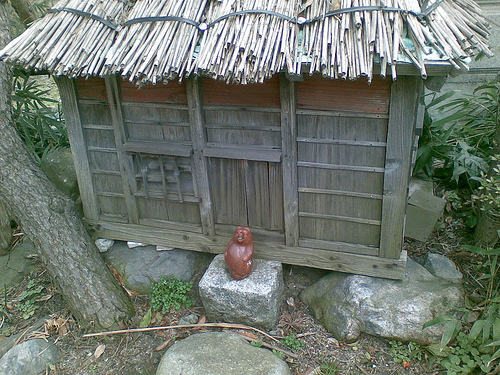 Little shrine-thing with a tanuki in front of it, in an architecture firm down the road's yard.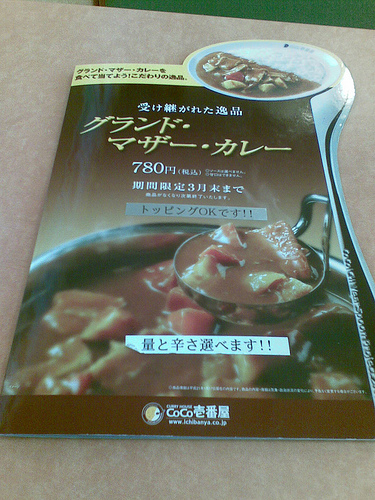 Cocoichi, a curry place where I eat lunch sometimes, has a special on "grandmother curry" (grandmother is the English word transliterated into Japanese – "gurando mazaa"). I'm guessing the implication is that it's like the curry your grandmother used to make. I read it as "grand master" at first, and assumed that the curry was unusually skilled at either rapping or chess.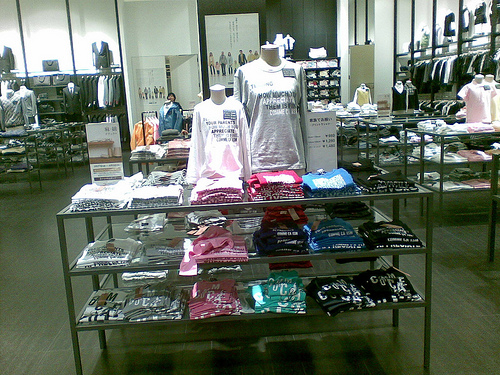 Overpriced Comme Ca Ism t-shirts inform us that "TELLING YOUR PARENTS HOW MUCH YOU APPRECIATE THEM IS FINE." This is a surprisingly moderate sentiment for a cheerful Japanese t-shirt – most of them are so over-the-top happy they could make a St. Bernard puppy feel ashamed, all like: "Laughing with friends and babies brings joy and light!" "Give presents and bring peace to the world and space!" It reminds me of the time me and Mom saw a church billboard saying, like, "Get along with your neighbors," and we were really surprised it wasn't telling us to go to either heaven or hell.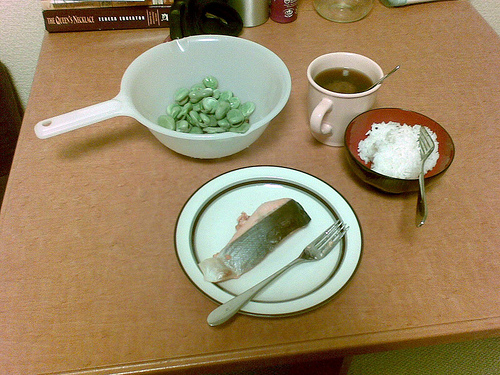 Fava beans, miso soup, salmon, and rice. This is what I eat for dinner pretty much every night. (Tonight I bought some fried fish at the store because I forgot to thaw the salmon out this morning.)