I bought some manga, and requested some manga off ILL, and also bought some other manga.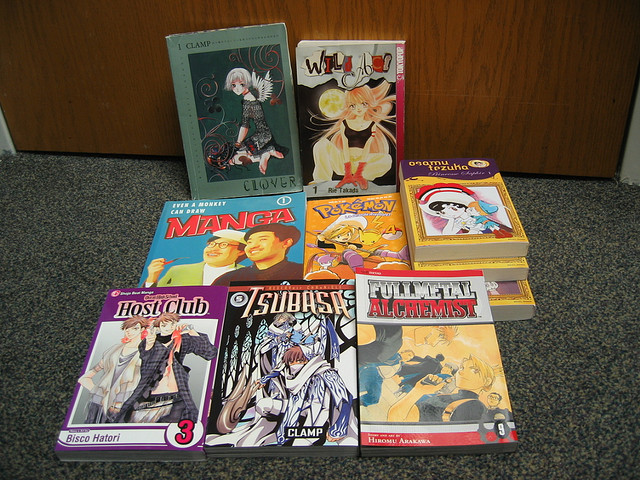 It's important for my senior research. It is.
(The astute viewer, who decides to go into Flickr and zoom in for some reason, will note that I have been puzzling the Quebecois again – I had to order the Pokemon and Princess Knight in French. These are some of the ones I actually seriously needed for research, which makes Sensei unhappy because he's having to take my word on what they say.
Anyway, I didn't realize Misty's French name was "Ondine." That's pretty cool. I am, however, far less enthusiastic about Gary being "Regis.")
Also, apparently the signs were, in fact, the work of a fraternity – it was apparently supposed to stay secret even after the meeting, but someone told Link. I mentioned the subject to him last night, and he admitted he knew, but claimed the only hint he would give me was that the organization started with an "f."
He then immediately caved under the intense pressure of me deciding he was talking about FLAG.