These signs went up everywhere Wednesday: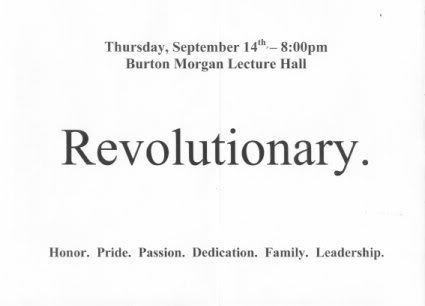 (That's a list of the words-of-the-day down at the bottom.)
Also, these slips were put into everyone's mailboxes: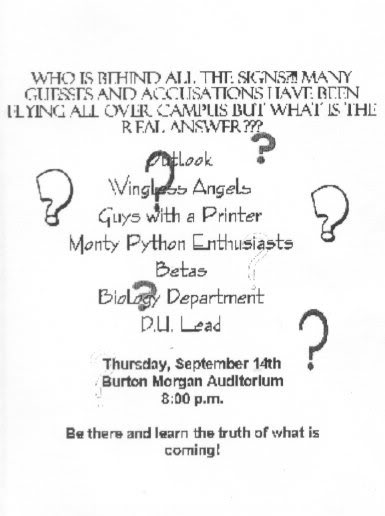 "Monty Python Enthusiasts?" So these dudes are trying to take credit for my brilliant emeffing signage? Screw them. I didn't go.
I don't know anyone who did, actually. Thursday evenings are really busy – even aside from all the papers and tests you get Fridays, and the people who start their weekend drinking early, there are always a lot of assemblies and club meetings scheduled on Tuesdays and Thursdays. If I'd dragged myself out to anything yesterday evening, I'd have gone to hear the speaker the East Asian department had.
You really need to give people a reason to go to your thing, if you're having it at eight PM on Thursday. And you've got to at least reassure us that you're not the white supremacist group – you don't cover bullshit like that with excitable question marks expecting it to fucking intrigue.
(And damnit, I really hope no one actually thought I was a goddamn Wingless Angel. There were all these people who saw me hanging the things up that night…)
The Epilogue: There is now at least one sign up saying, "My hovercraft is full of eels." I'm an inspiration.