I read a bunch of Astro Boy in Pittsburgh last summer, where the library actually had manga that you could actually look at without needing to fight the bookmobile to the death out back. Since that's not true here, and since Tezuka obsession seems to be something I go through around late summer every year (year-before-last it was Unico), I ordered the first five volumes off an Amazon seller the other day; they were really cheap, $5 each including shipping.
They came today, and I took the Pluto-arc volume to work with me. I quickly realized why they'd been so cheap – Astro Boy had been mutilated.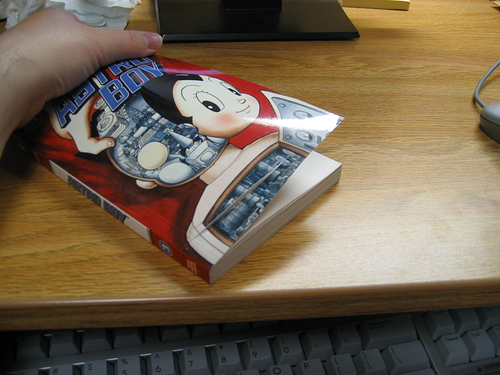 I don't know what kind of a sick bastard stabs Astro Boy. Hasn't he had a hard enough life already? Leave that kid alone.