That's what the internet weather predicted. I didn't see any.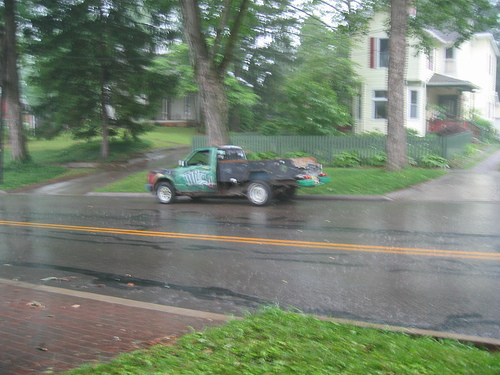 Though the wind was blowing hard enough that I couldn't stay upright and my pictures came out blurry.
Yes, I WENT ON MY WALK ANYWAY.
If you walk through poorly-drained parking lots enough, your pants will actually gain enough weight in water to significantly slow you down.