But I went on my walk ANYWAY.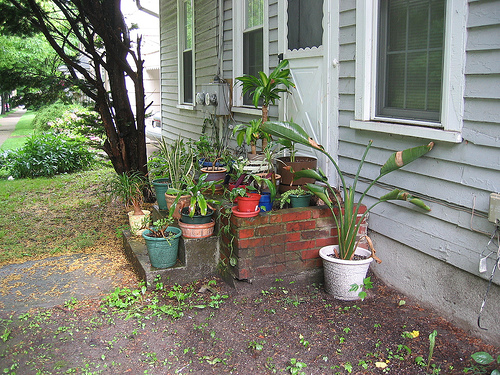 Things that got all wet due to general stupidity:
* my avocado
* my pants
* my cell phone (it's fine)
* my brand-new Fruits Basket 13 (it's not fine. Damnit.)
My back's been bothering me for about a week, but today it's been hurting nonstop, so I'm all cranky. Lying down hurts.
Important KoL quote:
As you wander through your mediocre trip, you hear music coming from the room next to you. Suddenly, you can see the music — it's, like, floating through the air in front of you. And it looks pissed.
You get the jump on it. You hit for 98 damage.
I've been trying to write a very important post about the latest volume of Battle Angel Alita: Last Order and my feelings about Kishiro's new gaiden project and how I think Kishiro is very worried about race, but the only way he knows to deal with it is the way he deals with everything else that worries him (religion, Nikola Tesla, the space program, terrorism, psychiatry, female sexuality), that being burning things.
(the stuff he does with female sexuality is really weird)
Which is kind of interesting to see, because there isn't much manga that even thinks about it – but then, it's impossible to tell what he's trying to say. I've got no idea what it means that the queen of the German planet, with its rebel group called "Neo-Third Reich," has a black woman for a bodyguard. Nor can I explain the fact that the spoiled, largely-brainwashed, obviously-intended-to-be-the-US society is divided into two floating cities on opposite ends of a pole, one of which is all black and one of which is all white. But I'm pretty sure Kishiro thinks it means something.
I think UltraJump keeps psychiatrists on call 24/7 to make sure its artists get their stuff in on time.