She mostly just kept eating while I was standing there messing with the camera, but when I started to put it away, she pranced off up the hill.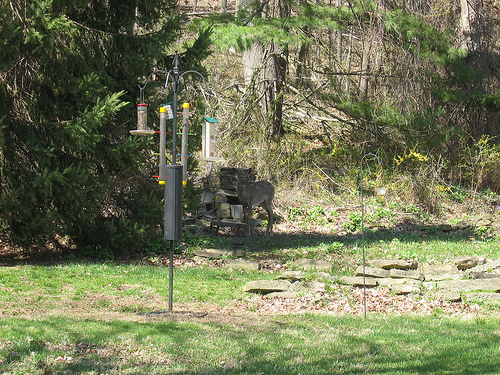 The little table in front of her seems to be a deer feeder set up by whoever lives in a house that's to the right – the deer was obviously pretty used to coming there to eat, and didn't pay any attention to the cars going by.
There was also something else behind the tree there, which I thought at first might be a baby deer, but I don't think it quite moved right for that. It was hard to tell how big it was – maybe it was a rabbit or a groundhog, maybe it was a dog that was for some reason okay with deer.