They never use my brilliant fucking ideas.
So, I am Important Technical Person for a campus publication.
And the dining halls keep putting these absurd standees on the tables, and everyone mocks them and draws graffiti on them and so on.
So, I started making these…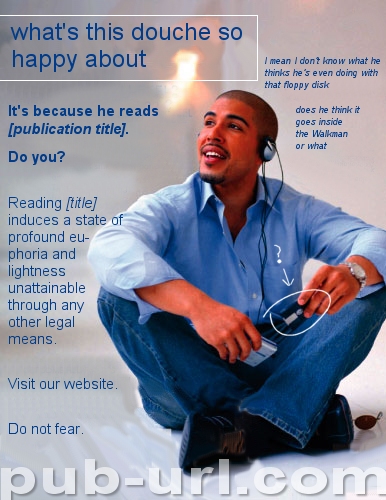 I made several. It was hard. I think I hurt my mouse hand a little.
They were deemed *inappropriate to our image*.
*gets up and leaves room without warning; unnerving sounds are heard; returns*
So you can have it, internet.